How to Organise Your Office Desk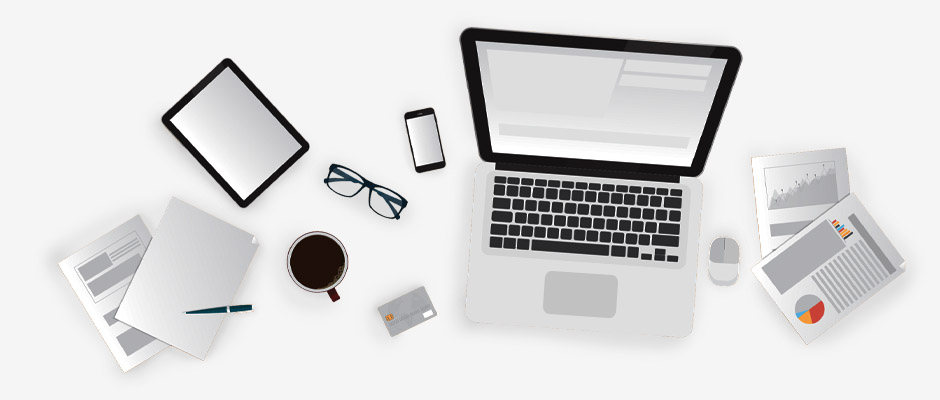 How to organise

your office desk
If you are planning a new office, or you want to improve an existing workspace at home or in a commercial setting, investing time in organising your desk logically provides long term benefits.  Office desk organisation at work can not only increase productivity levels, but can even boost your physical and mental health.

This article will help explain this as buying the best office desk for your individual needs taking in account space limitations and budget is very important, and our Complete Guide to Office Desks is a good place to start.

It's important to find a desk that has sufficient surface area to house IT and other equipment, with enough room to manoeuvre comfortably.

The next step in office desk organisation is to position the desk to optimise natural light, without creating IT glare on brighter days. Are you able to position your desk to enable bookcases and cupboards to be placed nearby and can your chair move freely?

Once you have these major considerations sorted, here are more insights on how to organise your office desk.

Vital Posture Principles
The next step in organising your office workspace is definitely to focus on keeping good posture while sitting at your desk. There are obvious considerations, such as choosing an ergonomic chair and making sure your desk is at the right height. 

‍Buying a height adjustable desk is ideal as it ensures you can adjust the desk to match your personal height. 

However, you must also look at the way your technology is arranged on the desk top, to ensure you're sitting straight, with your arms properly positioned.

Why does this all matter, when considering how to organise your office desk?

According to HSE statistics, 480,000 workers reported musculoskeletal problems in 2019/20 alone. That equates to 8.9 million lost days for UK employers. As you can imagine, most of these issues involved injuries to their back, neck or upper limbs.

Everyone needs a dedicated office desk, that's been cleared of unnecessary items and distractions and laid out to help them focus and sit comfortably.

Good Desk Storage, Good Workspace
Other desk organisational aids come in the form of various storage options you can use, in your home office or corporate setting. Many of these offer multiple benefits.

For example, having sufficient shelving or under desk storage is important for posture. Look for office desks with built-in drawers, or which offer matching pedestal drawer sets designed to ensure you have ample legroom.

Secondly, if everything you need is within easy reach, there is less chance of you reaching or twisting in a way that risks muscle strain.

Sensible workspace design includes considering your wiring, in conjunction with your desk and IT. One of the best office desk organisation ideas is to use a cable management tray or basket, not just to keep the wiring tidy but also to avoid tripping hazards.

Productivity and Mental Health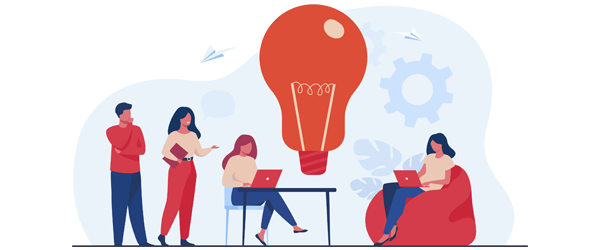 The benefits of organising your office desk dosen't simply involve creating a work environment that protects your physical health. There's also strong evidence that a tidy desk is good for your mental and emotional resilience too. Which in turn, increases your productivity.

Nor is this simply about the frustration of not being able to find things quickly or being distracted by items on and around your desk. According to studies conducted by neuroscientists and psychologists, an untidy, disorganised or overwhelmingly 'busy' desk literally increases stress levels. Brain mapping techniques have shown how calmer people are when faced with order, logic and plenty of clean space.

As stress and anxiety are linked to mood, it stands to reason that answering the simple question, "How should I organise my office space?" could lead to improved job satisfaction too.

This is another great reason to invest in storage systems that integrate with your desk and keep it uncluttered.

Organising Your Office Supplies By Importance
If you're unsure on where to start in the process of organising your office desk, then sorting things by importance is the most efficient way to ensure you have all your essential items at your fingertips. When deciding the importance of each item, ask yourself how often you use it or need it, so that you can keep your regular essentials close by, and those less-used items elsewhere to make more space on your office desk.

Another way you can reduce the amount of office equipment on your desk is by limiting how many duplicates you have of certain things. For example, rather than having a whole pack of pens taking up a corner of your office desk, reduce this to two pens to allow for more space for other important essentials.

Controlling The Personal Touches On Your Office Desk
Though it is nice to keep personal touches around your office desk for loving and family reminders, it is important to remember to keep the focus of your workspace on your work. While adding your own personal touches to your office desk can bring you a positive feeling, try to keep them to a minimum to prevent a cluttered looking desk.

One way you can maintain a good balance is by investing in an L-shaped radial desk and desk high pedestal. This desk has a larger worktop area where a separate space could be created for your personal belongings that won't interfere with your working day, while still adding that personal touch to your workspace.

Talking of the personal touch, if you need more help with choosing office furniture and understanding how to best organise your office desk, don't hesitate to contact Southern Office Furniture for friendly advice.

Here to help..Call us freephone on 0800 731 4592
We're on hand to offer expert advice to select the best office furniture products for you.
Office furniture
Established in 1996, Southern Office Furniture supply a huge selection of office furniture nationwide.
Our ethos is to provide an extensive and unmatched range of products coupled with personal customer service, to give our clients the very best choice in contemporary and traditional office furniture.
All our prices exclude VAT.
Contact Us
Freephone 0800 731 4592
Online Store Only -
Furniture not available to be viewed
Southern Office Furniture Ltd
277 London Road, Burgess Hill,
West Sussex, RH15 9QU
Registered in England & Wales. Company No. 03262067
VAT No. 684 448495
© 2023 Southern Office Furniture Ltd