We wish to advise that we are closed over the Christmas & The New Year period from 24th December 2019 until 2nd January 2020
Any enquiries received during this time period will be answered promptly when we return
Best Wishes from all at Southern Office Furniture
The Perfect Seating Positions At Work

Years ago, we may not have known how much damage sitting incorrectly could do to our bodies, but nowadays, with guidelines from the NHS and the Health & Safety Executive, we have no excuse not to be aware of what a difference choosing the right chair and sitting in the correct position can make to our health.

Choosing the wrong office chair or sitting with a poor posture at work can cause neck strain, back problems, poor digestion, and even add to your stress and mood, so anything that we can practically do to eliminate those symptoms has to be a good thing.

So by choosing the right chair can help enormously and here are some points to consider:

Operator

Chairs
Good quality operator chairs should have the all-important ergonomic features that can make sitting a pleasure, rather than a problem.

These chairs are specifically designed to be supportive and comfortable.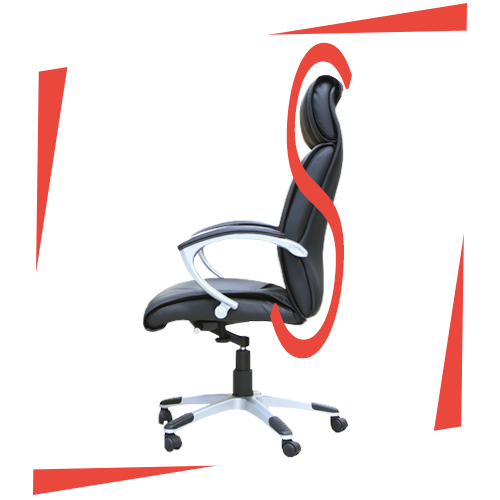 The chairs should have back height and back tilt adjustment and will also have a gas lift mechanism to allow the seat height to be adjusted to suit the user.
The upright chair back should be S-shaped to fit the natural curves of the spine and should have excellent lumbar support to help promote good posture.

Many have the option of armrests for additional comfort and support.
24 Hour

Task Chairs
24 Hour chairs have all the excellent features of operator chairs however will have the highest level †of functionality and adjustability, as well as strength and reliability, allowing comfortable sitting for longer periods or for continuous shift usage.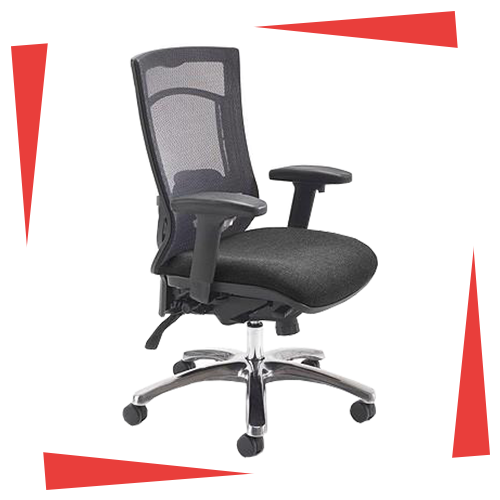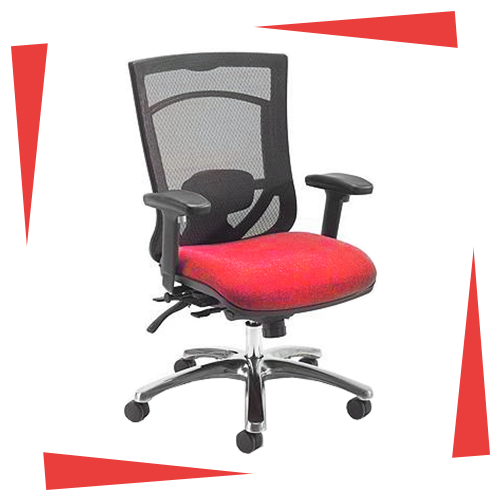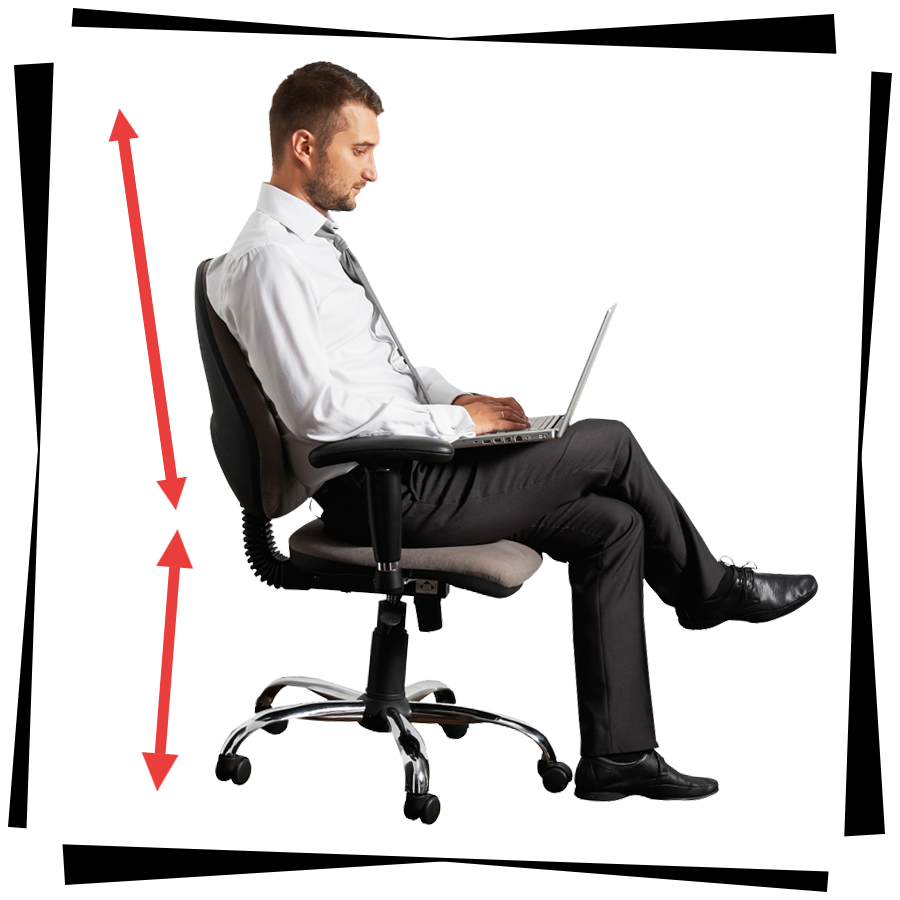 Adjusting


your chair


to suit your needs

Most office chairs come with a range of adjustment features, and it is important to ensure that you adjust your chair to fit your individual needs: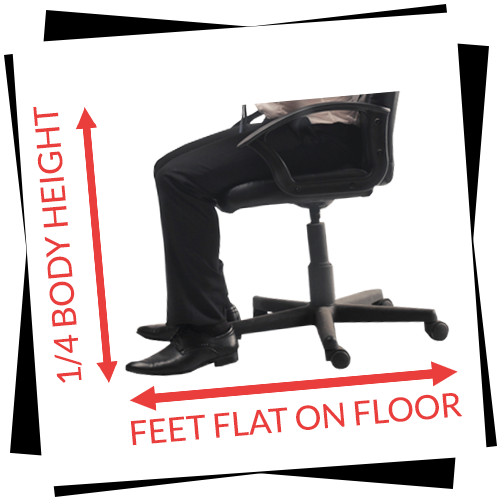 Adjust the height of the chair until your feet are flat on the floor, with your thighs parallel to the floor and comfortably supported. The seat height should be approximately a quarter of your body height.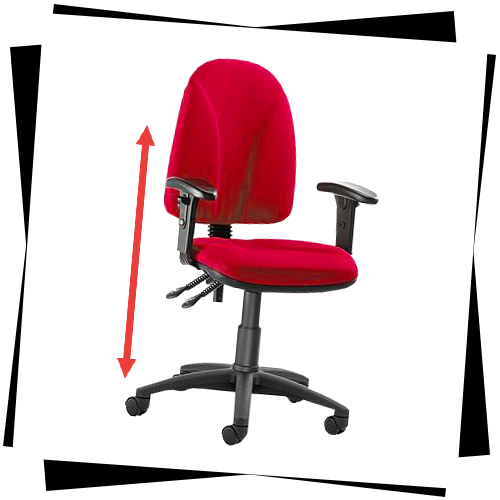 Adjust the backrestís height and tilt until you are comfortable and supported in a position where you have good posture and can easily carry out the tasks you need to do.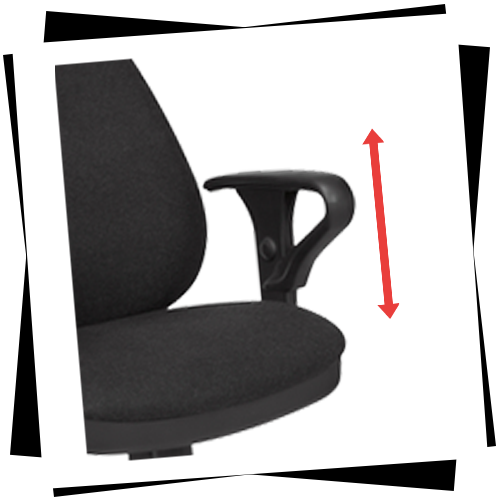 Some chairs come with armrests, which can be a problem if you canít get close enough to your desk to comfortably reach your keyboard. Choose a chair with armrests that are removable, just in case this is a problem. Otherwise, adjust your armrests so your forearms are at a 90-degree angle, and your elbows are supported comfortably.

Check your

work area
and your seating position

Once you have adjusted your chair to your bodyís needs and your desk or task position, you should check that the top of your monitor (or the areas on the screen that you use the most) is level with your eyes, to prevent strain on your neck.

Keep anything that you use a lot to hand, whether itís tools, your keyboard and mouse, or even your coffee cup. Constantly reaching for things and leaning forward can strain your body and in particular your back, neck and shoulders.

Keep your feet flat on the floor, your arms at 90 degrees, and your back and neck in alignment for the best working position.

With the right chair adjusted to suit you, awareness of how you sit and work, and regular breaks to keep your body moving, you should be able to work comfortably without straining.

Shop Now