The Complete Guide to Reception Desks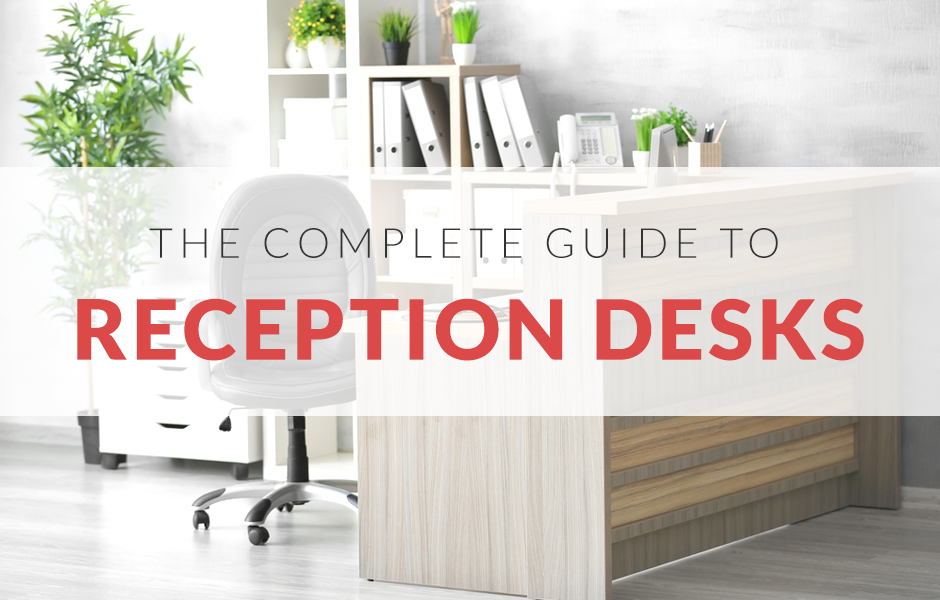 A reception desk is more than just a practical place to greet visitors. As front-of-house furniture, it plays a big part in influencing first impressions of your business. With this in mind, choosing the right reception desk is key, so ask these vital questions before making any decisions.
Shop Reception Desks
Factors to Consider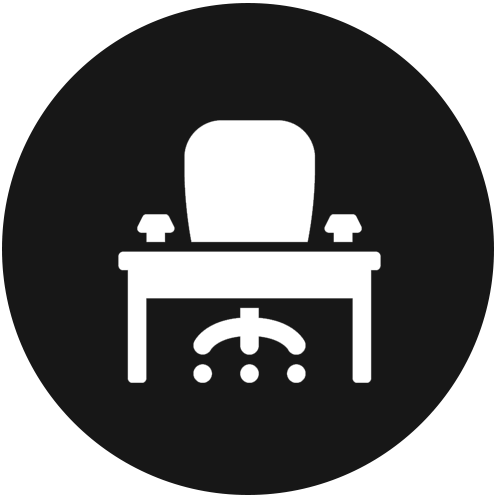 What's the purpose of My
reception desk?
What's the purpose of My reception desk?
Reception desks are used for many purposes, and which desk you choose should depend on what you use it for. Will your desk be a place to answer the phone only, or will you need space for a computer, storage, and room for customers to fill out forms or make payments? If you sell products, such as at a salon, you might want a reception desk with shelving incorporated at the front to display your wares.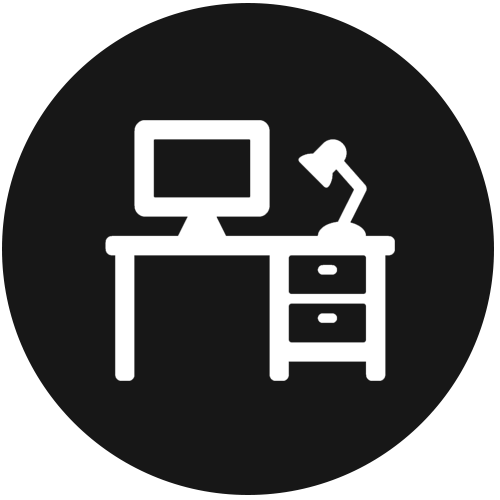 What shape of reception desk is
right for me?
What shape of reception desk is right for me?
Reception desks come in a plethora of shapes, so you can customise your reception area to suit your style preferences and circumstances. Rectangular or L-shaped desks are popular and blend in well with traditional settings, but if you want to inject a contemporary feel to your front-of-house, there are plenty of curved, wave or u-shaped desks that will command attention.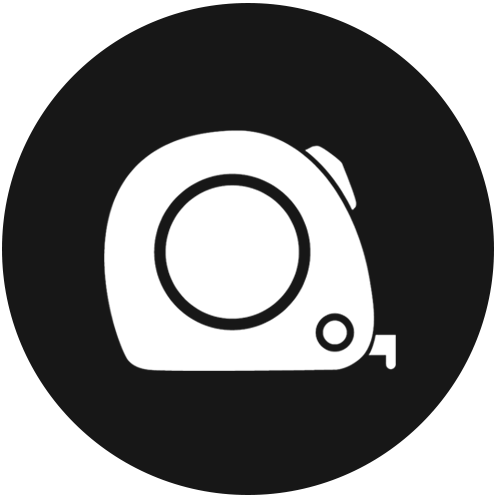 What size of reception desk
should I choose?
What size of reception desk should I choose?
Desk size should correspond with practical requirements, but should also tally with how much available space you have. If you've only got a small reception area, a large desk will look out of proportion, and vice versa. Think about how many people will sit behind the desk, and if you need space in your reception area for customer seating. Reception counters also come in different heights, so don't choose one that's very low if you need people to sign forms, or if you want to retain some behind-the-scenes privacy.

At this point, it's also a good idea to think ahead. If you intend to expand your business in the future, invest in a desk that will accommodate your changing needs.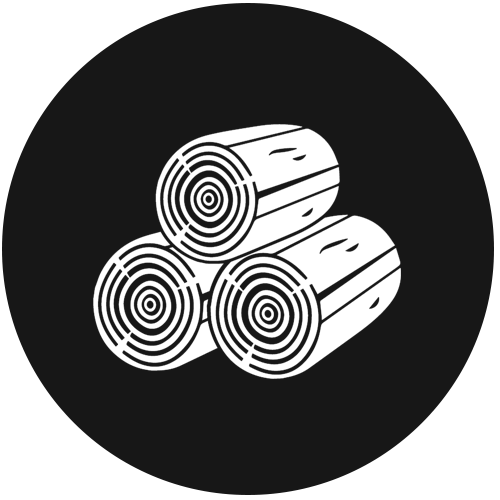 What desk material
should I go for?
What desk material should I go for?
Material decisions tend to be based on the impression you want to make and how much you're willing to spend. At Southern Office Furniture we have a wide range of melamine reception desks that can easily suit any style of reception you are trying to create. Our reception desks have a range of finish options for you to choose from such as maple, beech, and elm.
‍
Whether you are looking for a curved reception desk or a rectangular reception desk, melamine is a strong and durable desk material to use for your reception. No matter which style of reception desk you choose, you will certainly make a great first impression with a melamine reception desk.

Whichever options you choose, pick a reception desk that fits in with your brand and personality, or even corresponds to your logo design. A design agency might opt for something a bit more bold and daring than a corporate law business, for example. Think about how your desk blends in with the current decor of your reception area and what kind of statement you want it to make.

As such an influential item of furniture for your business, it pays to invest in the best reception desk you can afford. Take a look at the many eye-catching and high-quality option sat Southern Office Furniture.
Shop Reception Desks