We wish to advise that we are closed over the Christmas & The New Year period from 24th December 2019 until 2nd January 2020
Any enquiries received during this time period will be answered promptly when we return
Best Wishes from all at Southern Office Furniture
Energising your meeting room
TIPS FOR ENERGISING
YOUR MEETING ROOM
Boring, monotonous meetings where you never seem to accomplish anything and everyone seems tired and like they would rather be anywhere but there – do these sound familiar?
It's a problem faced by companies large and small. So how can you prevent it? One solution is to take steps to energise your meeting room, which will help you to get more from all of the participants.
Choose the Ideal Room
The most important thing to do is choose a suitable room to hold your meeting. This should be a room with plenty of natural light, which will help to keep everyone awake. The right size room is also important. If it's too small, everyone will have to squeeze in, which will be uncomfortable.
Ensure a Comfortable Temperature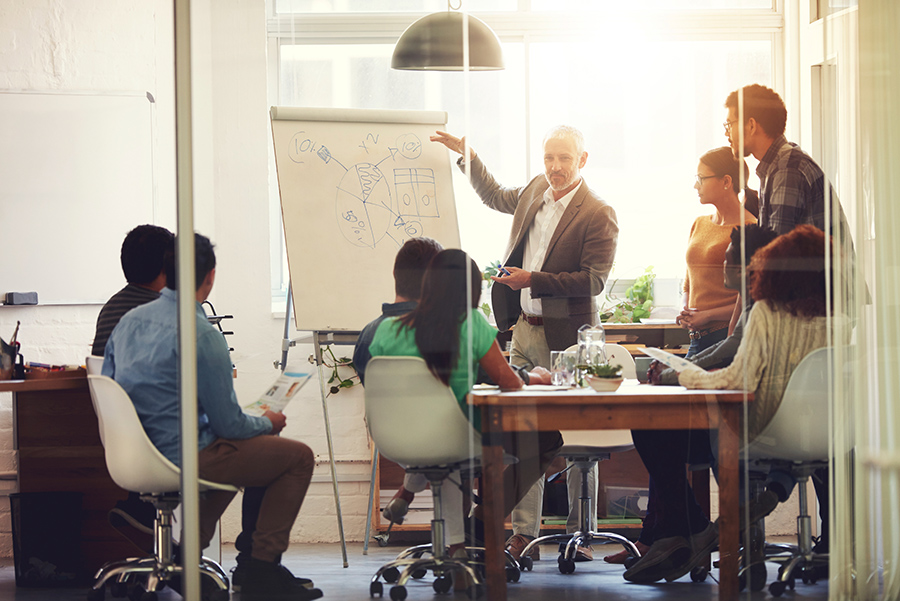 Good temperature control is essential in meetings. There is nothing worse that a hot meeting room, which makes everyone feel tired and lethargic. But a room that is too cold can be unproductive as well.

Install a good heater and keep it at the right temperature. Don't start the meeting and then turn the heating on, but instead prepare the room in advance so that it is at the ideal temperature before everyone goes in.
Decorate the Room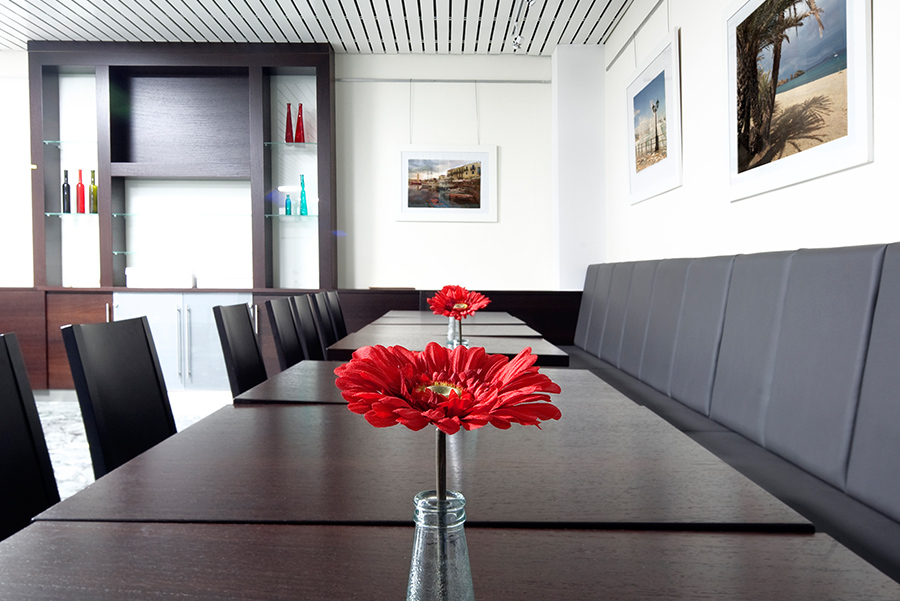 Boring, bland rooms are not inspiring for meetings. So why not add some decorative touches?
Inspirational paintings, posters, fresh flowers – these little things make a difference by improving the atmosphere and giving more energy to participants.
Choose the Appropriate Layout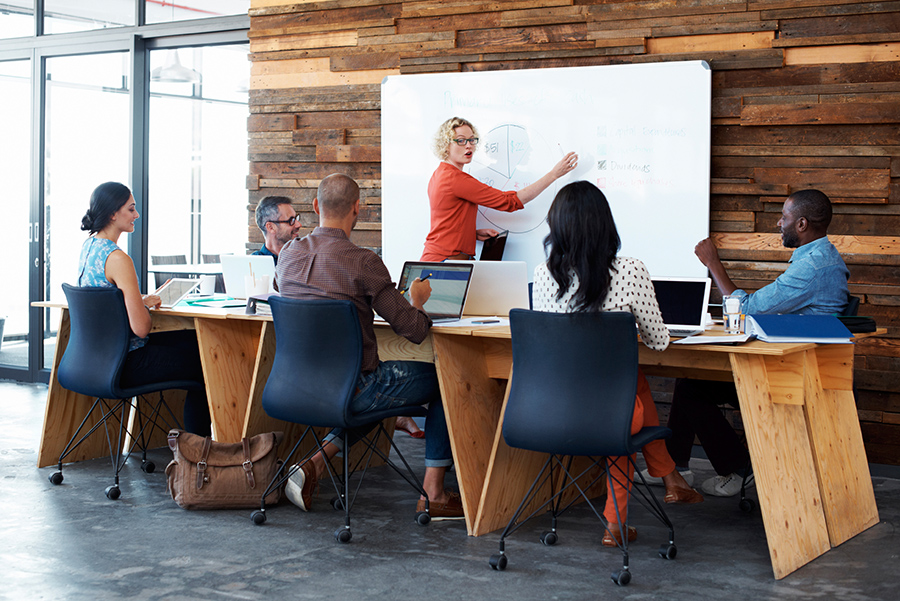 You will need a large table and suitable meeting chairs for most meetings, so choose comfortable conference tables and conference chairs. High quality meeting tables and boardroom chairs can make a real difference to how comfortable everyone is.
But also arrange it differently depending on the meeting. Push the table to the side of the room and arrange the chairs in a circle if it is a small, casual meeting. If someone is going to do a presentation, arrange the chairs in rows. So think carefully about your boardroom furniture and how you arrange it to get more from your meeting.
Don't Hold Meetings After Lunch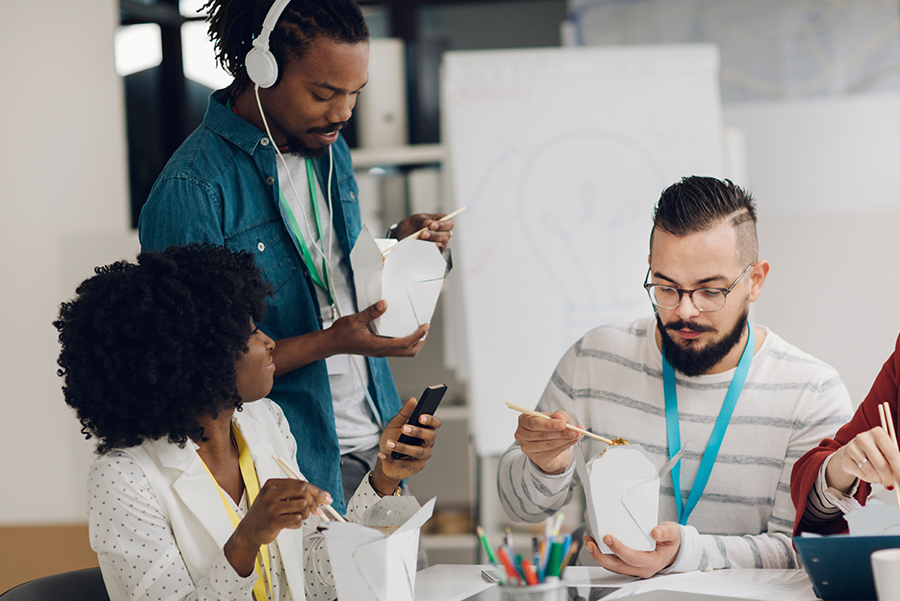 Time your meetings for earlier in the day. Mid-morning is ideal because it gives everyone a chance to wake up properly, while after lunch is a bad idea. Many people experience an energy crash after lunch, which can kill off the productivity in any meeting.
Keep Meetings Short and Carefully Planned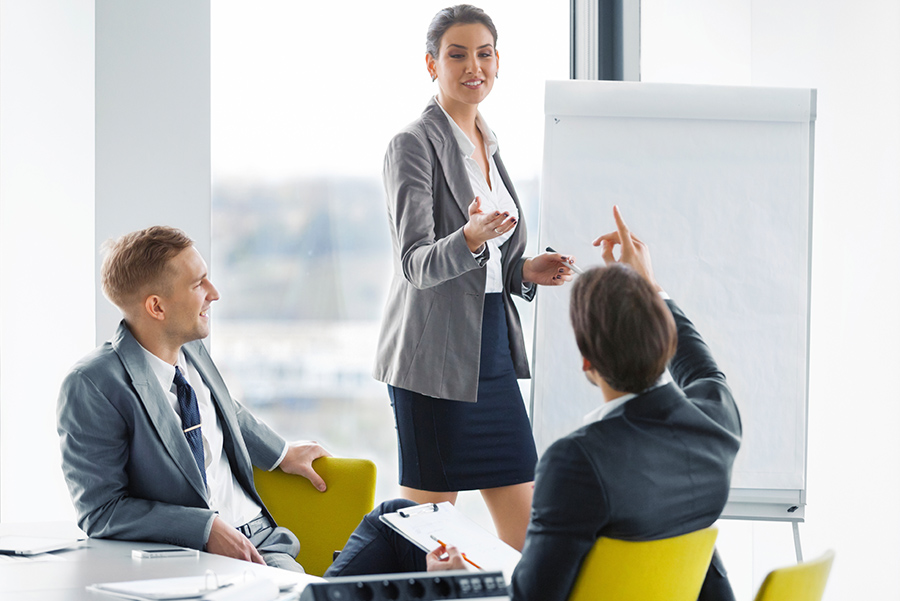 Plan your meetings carefully and don't leave time for general discussion. Get the main points planned and go through them all quickly. People will appreciate a shorter meeting, and if they know that the meeting is only going to be half an hour, they are more likely to stay alert from the start.
Have Refreshments on Hand
People cannot concentrate when they are hungry or thirsty, so provide a selection of hot and cold drinks, snacks and fruit. Get the snacks out of the way at the start so that everyone is comfortable and not thinking about what they are going to eat or drink after the meeting has ended.
Get Out of the Meeting Room
These are all steps that you can take to get more from your meetings and keep the participants energised. However, no matter what steps you take to improve your meeting room, sometimes all you really need is a change of scene.

From time to time, consider holding a meeting outside of the meeting room. If it is a small meeting, why not go for a walk and discuss the themes on the way. Or hold it in the staff room or even in the park. The novelty factor could help to make the meeting more enjoyable and memorable.