We wish to advise that we are closed over the Christmas & The New Year period from 24th December 2019 until 2nd January 2020
Any enquiries received during this time period will be answered promptly when we return
Best Wishes from all at Southern Office Furniture
Evolution of offices over the decades
Evolution of the office
How Office Layout Has Changed Over the Years
Office layouts have changed a lot over the last few decades, and they are continuing to evolve. Here is a look at the changes that have taken place over the last century or so.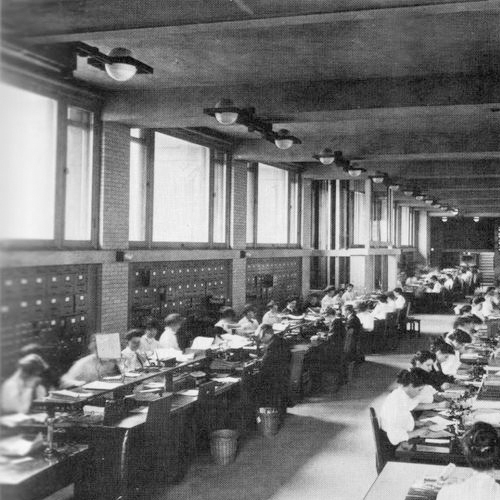 Early 1900s
It was not until the early years of the last century that offices started to be designed for the specific purpose of working. Larkin Administration Building is recognised as the first modern office, which opened in 1906 after being designed by Frank Lloyd Wright.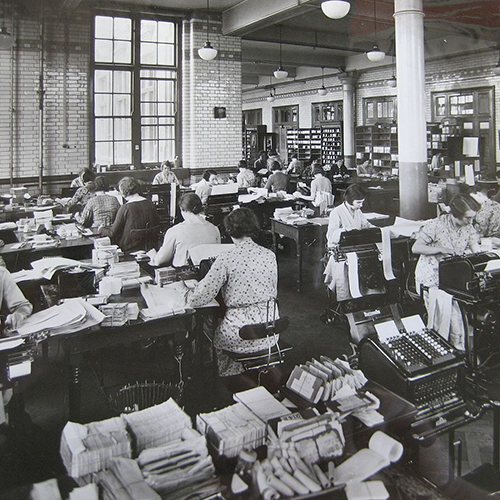 1930s
The 1930s saw the introduction of the first open-plan offices, although it did not become a trend. Again, Frank Lloyd Wright led the way with the open-plan office that he designed for Johnson Wax in 1939.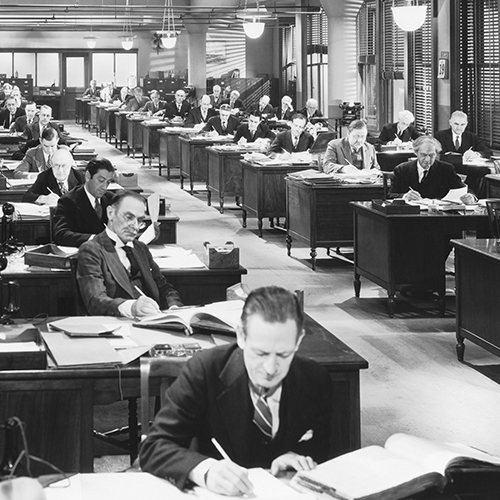 1950s
The 1950s saw the development of the 'Mad Men' style of office, consisting of a central area for secretaries and accountants, with private offices at the sides for the bosses.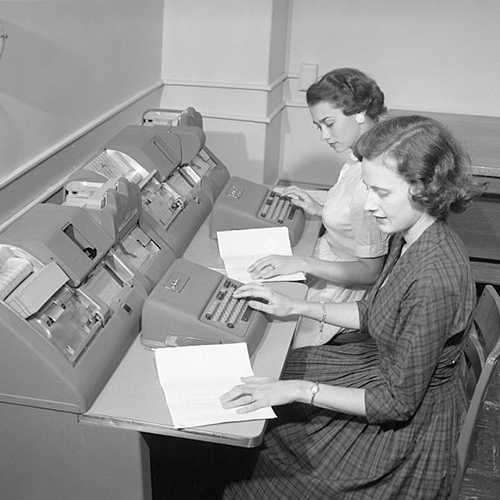 1960s
The 1960s saw a big change in office design with the development of Bürolandschaft (meaning 'office landscape'). This was invented in 1958 by two brothers from Germany who grouped desks together based on the department to encourage collaboration, and this open- lan style of office design became very popular.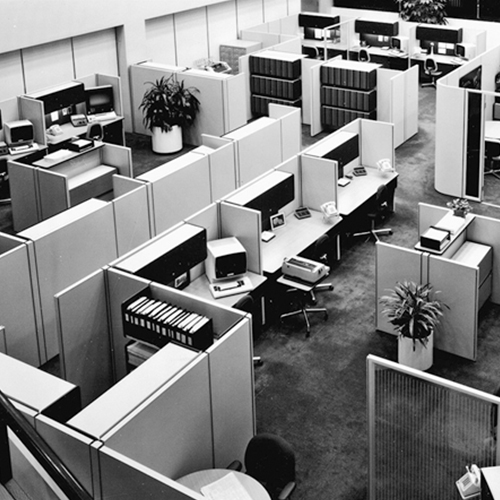 1980s
The 1980s saw the development of the cubicle design. Although the cubicle is now seen as a failure, the idea was initially to provide a more liberating environment for staff who could enjoy greater autonomy and personal space while also benefiting from easy communication.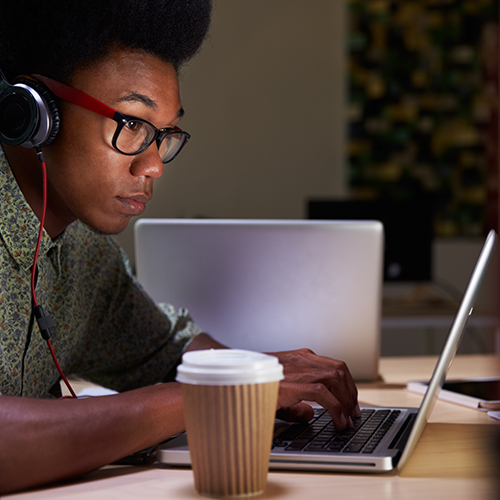 2000s
As the new millennium arrived, the internet took off and Wi-Fi became widespread. Computers shrank in size, and the whole idea of flexible working and hot-desking became popular. Companies like Google and Facebook completely changed the idea of an office to create fun and funky designs that incorporated slides, entertainment facilities and areas for collaboration and brainstorming.
The Future of office space & layouts?

The future is likely to see a development of this new freer method of working that we have seen in the latest office designs. Offices may have different areas that are specially created for individual employees according to their needs, and the office may become more customised.


However, perhaps with the rise of flexible working, the office will simply become the place where people are most comfortable working, which could be in a café or their own home.