We wish to advise that we are closed over the Christmas & The New Year period from 24th December 2019 until 2nd January 2020
Any enquiries received during this time period will be answered promptly when we return
Best Wishes from all at Southern Office Furniture
Quirky furniture
Looking to liven up your office space?
Take a look at this collection of unusual and quirky furniture.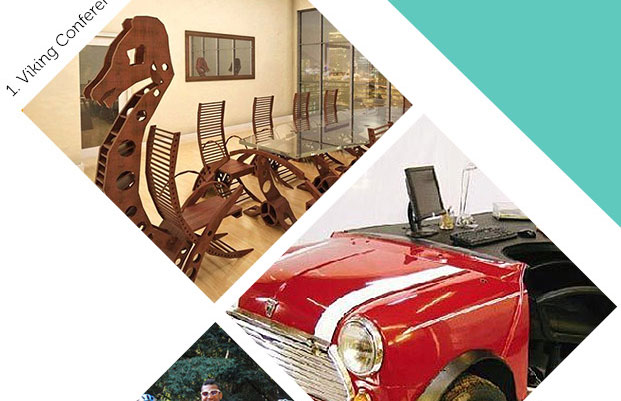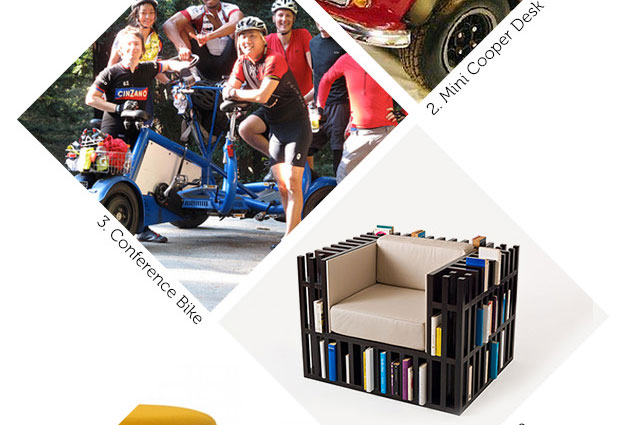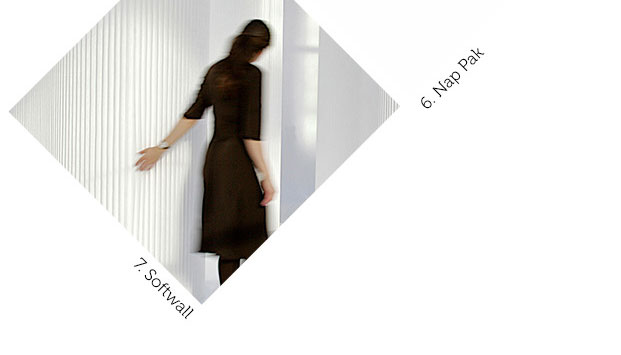 1. Viking Conference Table If you feel like your members of staff are never quite paying attention in your meetings, provide them with a shock to the senses by using a more striking design for your conference table. This Viking conference table is the perfect way to make your meetings more interesting. Designed by Wildetecture in South Africa, this really makes a statement (even though it is still just a concept).
2. Mini Cooper Desk Quirky desks are a great way to bring the office to life, and turning a Mini Cooper into a desk is a fun way to go about it. These desks have become quite popular in recent years. They are small and therefore easy to use in home offices, and they look amazing, providing inspiration for anyone using them.
3. Conference Bike The Conference Bike is actually for use outside the office. It allows a group of people to sit around and cycle while holding a meeting. One person steers while the others pedal, and although it seems like a mad idea, it is actually being used in hundreds of companies. It seems more suited to team-building exercises than holding actual meetings, but it certainly brings some fun back into proceedings.
4. The Bibliochaise The Bibliochaise is a simple enough design but one that really works. It is essentially a chair that also holds books so you can make use of it as a shelf. It claims to store up to five metres of books, and you cannot beat it for convenience when you can pluck a book from the shelf without even standing up.
5. C-Anemone The C-Anenome is similar to the Bibliochaise in that it is a stool or a table that allows you to store books or folders in its spokes. However, it comes in a more funky bright orange colour to make an even bolder statement.
6. Nappak It's the age-old problem: you get tired at work but there just isn't any place where you can have a nap apart from on your desk. The solution is the Nappak. This portable sleeping cube can be blown up and provides the perfect way to catch 40 winks at work. Whether your boss will be happy with that idea or not remains to be seen.
7. Softwall Softwall is a flexible partition that can be used to quickly raise a wall in any office. Made from paper and felt, it is light and flexible and makes it very simple to create a divide in any space by twisting it into your chosen shape. And when you don't need it, simply roll it up.
Make Your Office Amazing If you're looking for perhaps less quirky inspiration visit Southern Office Furniture for a selection of smart, modern and traditional office furniture. Turn your office into an interesting, creative and inspirational space with Southern Office Furniture.