We wish to advise that we are closed over the Christmas & The New Year period from 24th December 2019 until 2nd January 2020
Any enquiries received during this time period will be answered promptly when we return
Best Wishes from all at Southern Office Furniture
How To Stay Fit At Your Office Desk
How to stay fit at

your office desk
Exercise relieves mental stress and improves psychophysical performance, social relationships, and work performance. Many people think that they need to do strenuous physical activity regularly to be fit, however, an employee can utilise their available office space and do exercise with the aid of office desks and office chairs. Below are some exercises and office furniture items you can use to keep fit.
chair dips exercise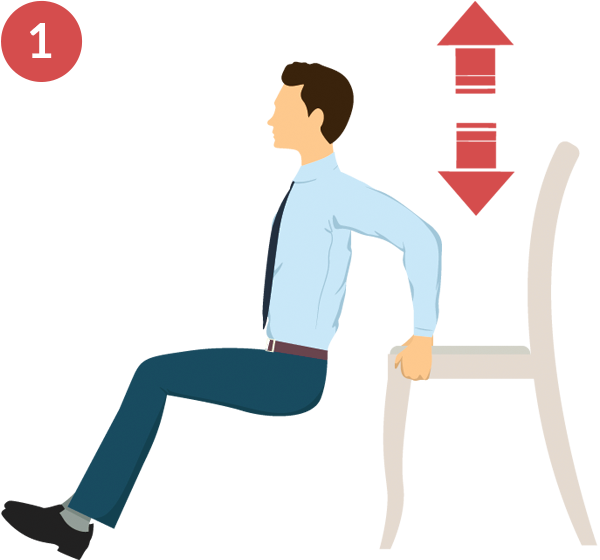 Get a stable chair with fixed legs. To achieve excellent results from this exercise, you need to position your body in the right way. Move to the edge of your chair. Place your legs in front of you, your hands on either side of your hips, and grasp the edges of the chair. Raise your body upward and downward towards the floor to your set limit.
seated leg-raise exercise
Sit in your office chair and slightly move back if there isn't enough space for leg movement under the office desk. Position your body in an upright position, parallel to the backrest of the chair. Lift your right leg in a parallel position to the ground and hold it in place for 20 seconds. Do the same for the left leg and repeat the same for both legs for 10 minutes. To achieve better results, you can incorporate some weights.
two-legged raise exercise
Based on the exercise above, this one really works your core. Position your body in an upright position, but raise both of your legs at the same time. Slowly lower them towards the ground until they're 1 - 2 inches off the ground.  Hold them there for as long as you can and then rest. Repeat the same exercise for 10 minutes.
treadmill desk exercise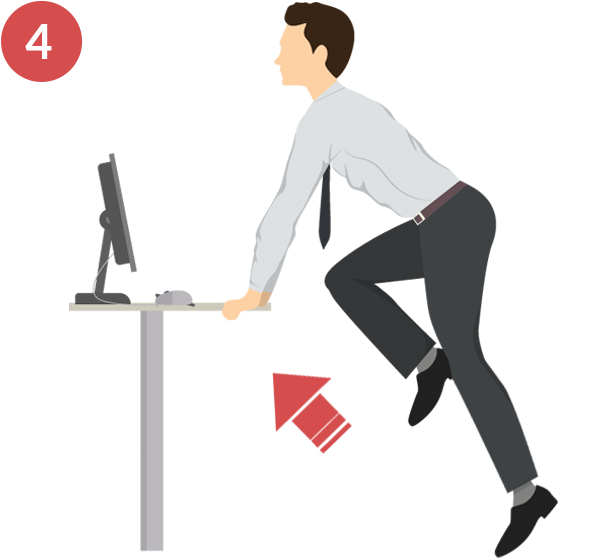 A treadmill desk is the best piece of office furniture for employees who love exercising and find it uncomfortable to work out while sitting. A treadmill desk can increase your energy levels, strengthen your muscles, reduce your joint pain and keep your body and mind in shape. You choose the ideal speed, and you can jog or run while multitasking with other office responsibilities.