How Many Desks Can You Fit in an Office?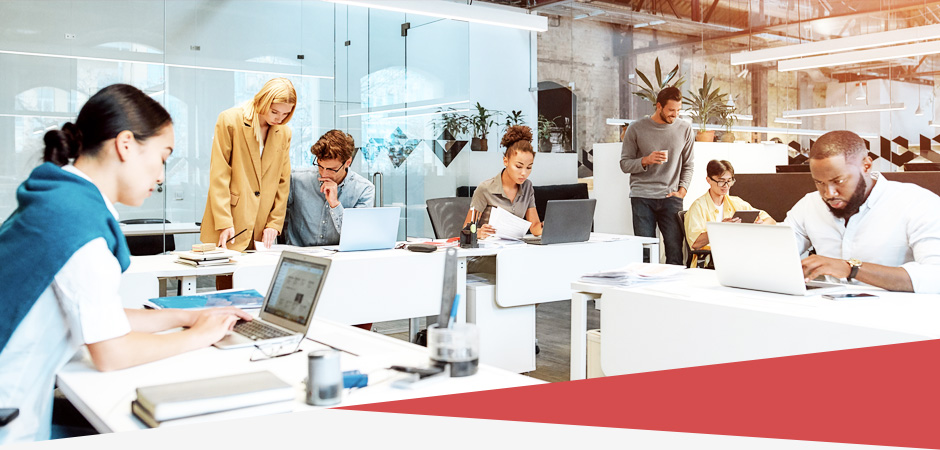 how many desks can you fit in an office?
Fitting out an office with furniture and equipment is a major undertaking. It is not as simple as asking how many desks you can fit in a certain amount of space. You need to consider government guidance, employee comfort, fire safety issues, and more. There is a lot to think about.

There are three primary goals to designing office space:
‍
- Maintaining worker health and safety
- Maintaining compliance with all applicable regulations
- Maximising productivity throughout the space

If your company is looking to rent new office space or refurbish your existing space, a good place to start is guidance offered by the Health and Safety Executive (HSE). Their website is a treasure trove of information.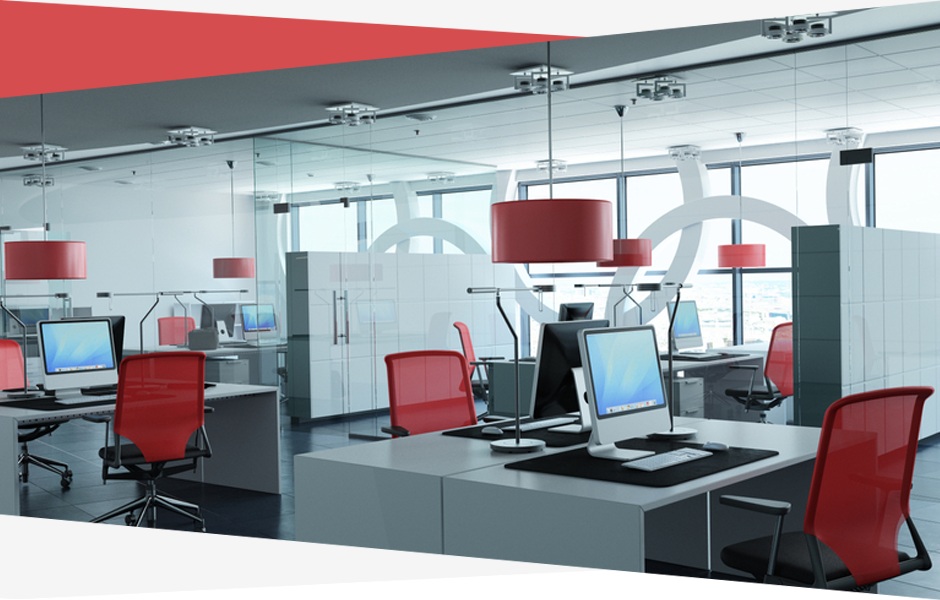 Minimum office space requirements
Minimum office space requirements are determined partly by Regulation 10 of the Workplace, (Health Safety and Welfare) Regulations 1992. According to the HSE's explanation of the Regulation, every space in which employees work must have "sufficient floor area, height and unoccupied space." 

This is a bit ambiguous, but the HSE also provides some hard numbers by way of the Approved Code of Practice and Guidance. This guidance stipulates that offices should be spacious enough to allow employees to move freely about, with ease. It goes on to say that the number of employees allowed to work in a given space is influenced by:

Size and volume of furniture

Layout and built-in obstructions

Government guidance states that each employee should have, at minimum, 11 cubic metres of room. Also note that the general rule for office space in major cities is considerably more generous: between 70 and 100 square feet per employee.

When calculating volume, the HSE recommends not accounting for ceilings more than 3 metres high. In other words, they should be counted at 3 metres even if they are higher. This is simply because it is impractical to use shelving and other storage options higher than that. So the limit of usable space is considered 3 metres high.

If you are looking for an easy way to calculate based on industry averages, there are plenty of free calculators online. The Office Space Calculators offered by Strategy/Hat should work well enough. They offer numerous calculators for everything from reception space to break areas and office space for executives.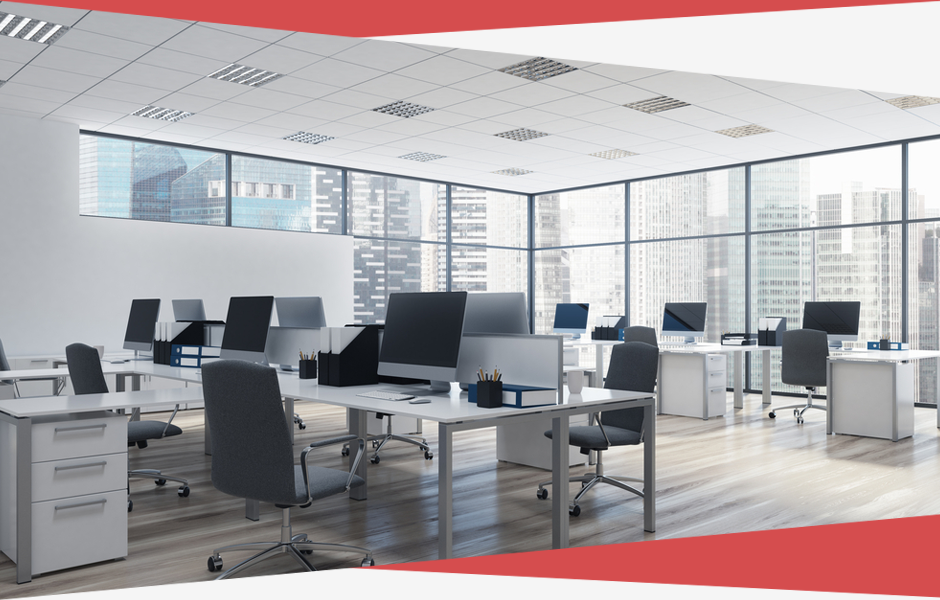 Space requirements of other rooms
Your typical office consists of more than just individual workspaces for employees. There are other spaces as well, like conference rooms, break areas, kitchens, etc. The experts at Hubble HQ suggest 100 square feet per employee in workspace areas, plus additional space as follows:

- Kitchens - 100 square feet
- Small meeting rooms (up to 4 people) – 100 square feet
- Large meeting rooms (up to 8 people) – 150 square feet
- Board rooms (up to 20 people) – 220 square feet
- Training and conference rooms (up to 30 people) – 300 square feet

These numbers are just guidelines. Remember that every space in your office will be impacted by furniture and equipment. From the water cooler in the kitchen to the large table in the conference room, furniture and equipment dictates how people can move around the space. Movement should be just as easy in accessory spaces as it is on the main work floor.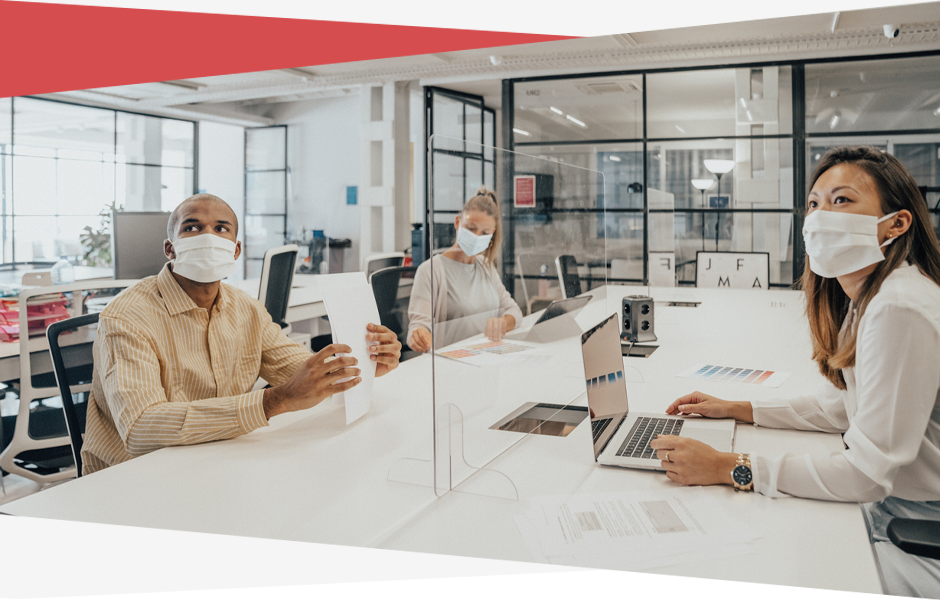 The impact of coronavirus
Coronavirus has had an obvious impact on the workplace. Ongoing mitigation efforts can make it more difficult to provide ample space for all workers in the office. According to the HSE, social distancing should be included in every company's risk assessment. It should be implemented with the goal of maintaining 2 metres of distance between employees whenever possible.

The HSE also recommends:

marking work areas with floor tape or paint

putting up signs to remind about social distancing

adjusting space so that workers are side-by-side rather than face-to-face

limiting movement around the office as much as possible.

Companies promoting remote work among their employees might find their office space needs few modifications. The more people stay home, the less likely aggressive social distancing measures will have to be taken. However, it is still worth considering how office space will be utilised in the post-pandemic era.

Businesses should seriously consider the importance of giving employees their own spaces to work in. Whether that means subdividing office space into individual offices or utilising cubicles with larger and more clearly defined partitions will vary by need.

In addition, modifying existing office space to facilitate even easier movement is a plus. For example, widening walkways to allow employees to pass one another without getting too close is a good idea. It promotes ongoing social distancing and makes for easier egress in the event of emergency evacuation.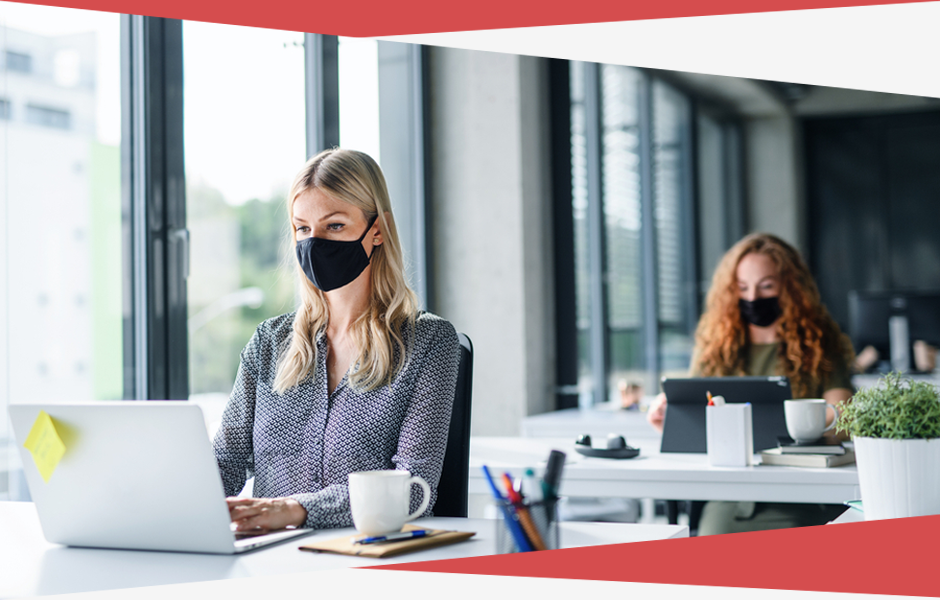 The right desk
Office desks that are designed with built-in storage, privacy screens and lots of surface space can all help to increase employee satisfaction. Storage helps to keep the desk surface tidy, while desk screens and partitions ensure that employees are not disrupted while they work. Radial and waved shaped desks also provide more space when it is needed.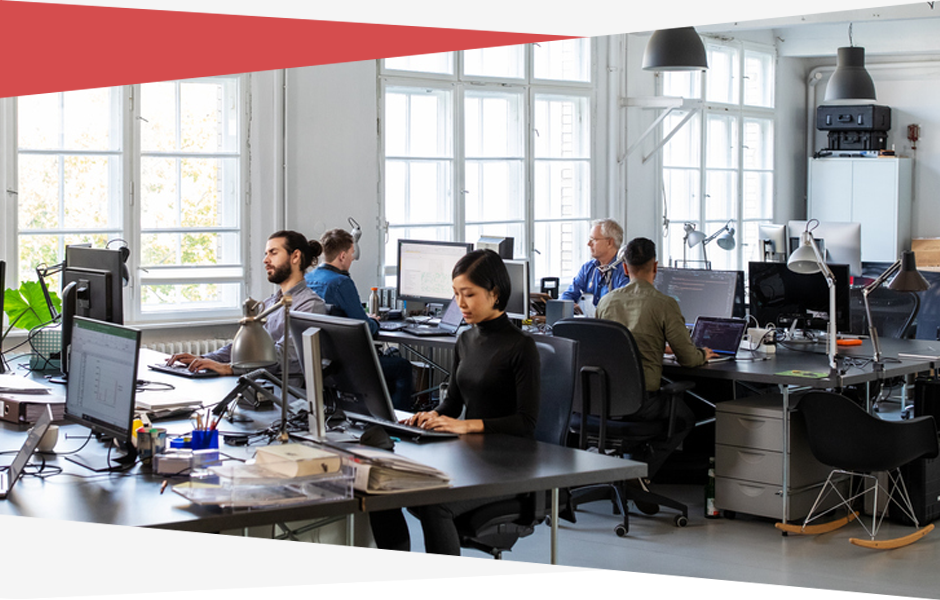 Designing with room to grow
Of paramount importance is designing office space with a mind toward future growth. In other words, it is well worth it for a growing company to consider renting more space than is needed at the current time to accommodate more employees in the future. Office space layouts can be designed around growth potential so that major modifications are not necessary as staff members are added.

There are numerous strategies for utilising extra space as a company grows:

1. Use It All
The first option is to use all of the available space by dividing it up based on need. Employees start out with more space under such an arrangement. As new staff members are added, individual space is reduced. This may not be the wisest strategy given that staff members may not take too kindly to losing space over time.

2. Close It Up
A second option is to give employees an appropriate amount space and close off whatever remains unused. The closed off space is only opened and utilised as new staff members are brought on. The advantage of this option is that employees do not get used to extra space they might eventually lose.

3. Lease It Out
Some companies design with room to grow and generate additional revenue at the same time. How? By filling out unused office space and leasing it via monthly rolling contracts. The unused space can be leased to contractors, freelancers, start-ups, etc. The big downside is having to ask renters to leave when you need space for new hires.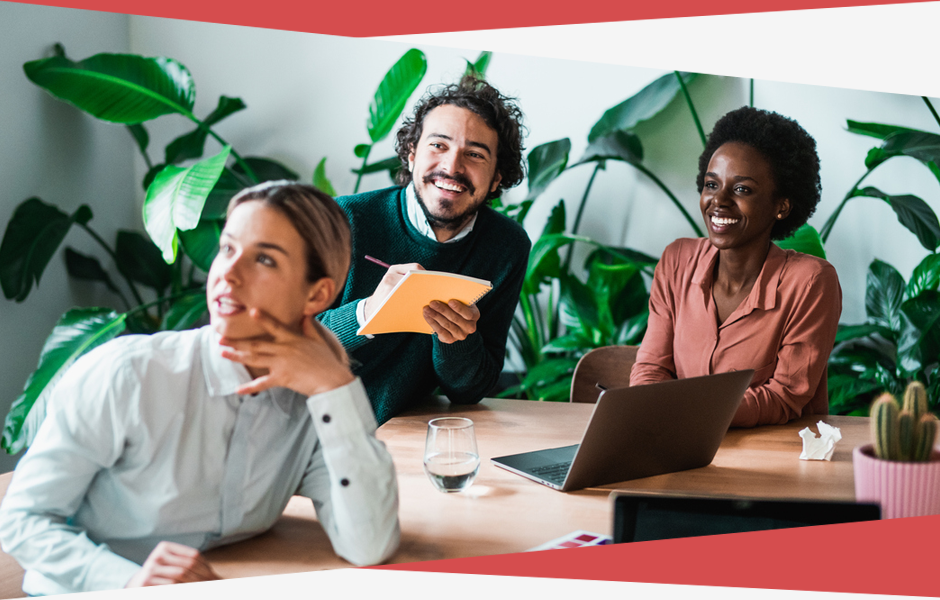 the office is evolving
The key to designing a comfortable, safe, and productive office is a combination of understanding current needs and anticipating how those needs might change in the future. The former tends to be easier than the latter. In both cases however government regulations require that office space be designed so as to allow free movement by both employees and visitors.